Dental Implants in Pacific Palisades, CA
Even though our teeth are quite durable, they can still be damaged or lost in response to injury, infection, or decay. When you lose a tooth or several teeth, it can drastically affect your ability to eat and speak and alter the appearance of your smile.
Dental implants offer a way to replace lost or extracted teeth with prosthetic implants and crown restorations that look and function just like real teeth.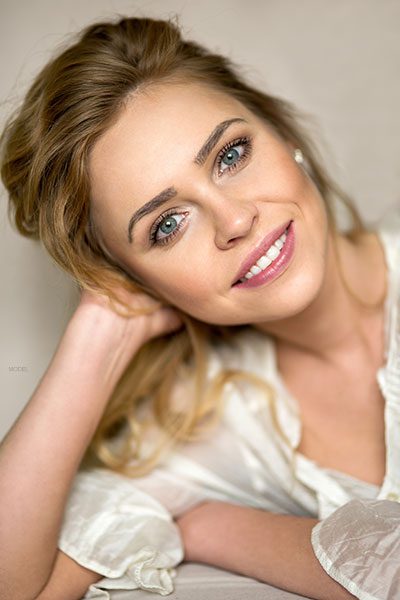 What Are Dental Implants?
Dental implants are screw-like posts that are inserted into the jaw bone to support dental restorations such as crowns or bridges. Dental implants are typically made of titanium or titanium alloy, which is a biocompatible material.
Dental implants require a multi-step process: one where the root—the implant itself—is inserted, and another where the restorations are attached. Due to this multi-step structure, a dental implant procedure can take several months from start to finish. With new technology, and if biological conditions allow, the process can take much less time. Your dentist and surgeon will determine the time frame.
Who Is a Good Candidate for Dental Implants?
The ideal candidate for a dental implant:
Is in good general and oral health
Has adequate bone in the jaw to support the implant
Has healthy gum tissue
Is missing one or more teeth
How Are Dental Implants Placed?
Dental implants are placed in three steps:
1. Inserting the Root
An incision is made in the gum to expose the bone. A hole is drilled into the jawbone to create space for the dental implant post that will serve as the tooth root. This titanium post will be placed into the jawbone.
For the artificial root to become secure, the bone must fuse to the implant. This process is called osseointegration and can take anywhere from two to six months.
During this time, a temporary tooth can often be placed to maintain aesthetics and functionality.
2. Attaching the Abutment
Once the implant has integrated into the bone, an abutment is attached to the artificial tooth root. This abutment is what will eventually hold the crown restoration in place.
Following this step, the gum may need to heal for up to two weeks.
In some cases, an abutment is already attached to the titanium implant, and no extra step is needed.
3. Placing the New Tooth
Finally, the crown restoration is attached to the abutment and secured tightly.
"I can't praise Pali Dentists enough. The care is incredible -- both doctors have years of experience and their personalities are delightful. Who ever knew the dentist could be such a pleasant experience?!"
What Is Recovery Like After Dental Implants?
After the initial operation, the healing process—osseointegration—can take between four and six months. Healing times can vary from person to person, depending on their body's natural ability to heal. Some common side effects following the placement of one or more dental implants include:
Swelling of the gums or cheeks
Bruising on the gums
Pain or tightness at the implant site
Minor bleeding
Pain medications or antibiotics may be needed to enhance comfort and promote healing.
When Will I See the Results of My Dental Implants?
Results will be visible immediately following the attachment of the restoration. With proper upkeep, your dental implant will function just as well as natural teeth for many years.
It is important to take care of your dental implants just as you would your natural teeth. Proper oral hygiene, including brushing and flossing, is necessary to maintain the health of your dental implants.
Want to Learn More About Dental Implants?
If you are interested in getting dental implants and would like to learn more about your options in Pacific Palisades, California, please contact the Palisades Dentists at (310) 459-2303 or fill out our online contact form.