Smile Makeover
A smile makeover doesn't necessarily mean an overhaul. When it comes to smile makeovers, a little artistry goes a long way. The Palisades Dentists use biomimetic principles to help you achieve the radiant, healthy smile you've always wanted. Biomimetic dentistry uses a conservative, minimally invasive approach to restore your teeth to their natural form and function.
Composite Bonding: To fill cavities, or to address chipped, gapped or stained teeth, composite bonding is a tooth-colored solution that blends naturally with your existing tooth structure. Using the highest standard techniques and isolation, our composite bonding can help you achieve your esthetic goals.
Veneers: Veneers are a cosmetic solution to give your teeth a different shape, size, length or alignment. You can think of them as a thin shell of porcelain that bonds, or adheres, to your natural tooth structure. For a truly natural look, your dentist works with a ceramist to design each veneer during a multiple step process– good things take time. It's important to sit down for a full consultation regarding your esthetic goals.
Inlays/Onlays: Instead of cutting down healthy tooth structure to crown or cap a tooth, we use a conservative, minimally invasive approach to preserve your natural teeth as much as possible. If you have a cavity or a cracked or chipped tooth, we have the technology to adhere a custom-made, porcelain inlay or onlay (you can think of it as sort of a puzzle piece made just for your tooth) to make your tooth whole again. Your tooth will not only look better and more natural, but it will also be stronger than before using research-based, clinically-proven adhesion.
Whitening: One of the simplest ways to give your smile a boost is to brighten it up! There are a variety of options to whiten your teeth. Not everyone will have the same results using one particular method. We can evaluate your smile to see which of our in-office, or custom, take-home methods will get you lasting results you want.
We take pride in providing our patients a comfortable environment with the best dental chairs on the market, streaming media, and painless dentistry technology. However, we also offer our patients sedation for more involved procedures, or if the patient just prefers to be "asleep" for even simpler procedures. Ask about your options and inquire if you would be a candidate.
Sedation Dentistry Methods
Oral Conscious Sedation: This form of sedation is taken in pill form. Prior to your appointment, you are prescribed a medication to take a few hours or even the night before your appointment. Patients remain awake, but completely relaxed during treatment. You will need a driver to take you home after your appointment.
Nitrous Oxide (Laughing Gas): A breathable gas, nitrous oxide takes effect immediately after inhalation. This is mixed with oxygen to provide a safe and effective means of stress reduction. Patients remain awake and alert during treatment– the gas takes the 'edge' off of your anxiety so you feel comfortable. Because the gas wears off immediately after being inhaled, you are safe to drive yourself home.
IV Sedation: IV sedation is used to allow the surgeon/anesthesiologist to administer anti-anxiety medications directly to your bloodstream. It allows the the patient to sleep peacefully during their treatment. IV Sedation can be controlled and the patient is closely monitored during treatment. You will need a driver to take you home after your appointment.
"These people changed my life. I now have a totally new and wonderful smile, and I am THRILLED with the results. I love to smile again, and that is all thanks to these wonderful people at The Palisades Dentists."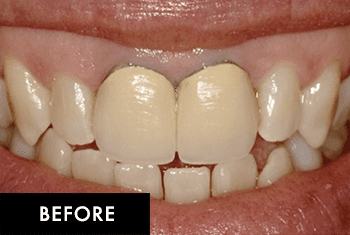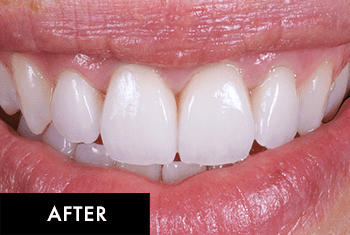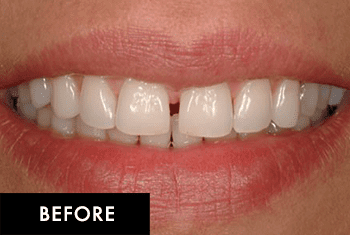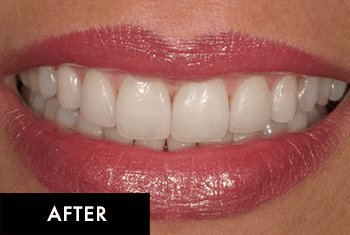 "If loving my dentist's practice is wrong, I don't want to be right. Not only do they offer the latest procedures using sophisticated technology, they bring to bear kindness and ethical conduct."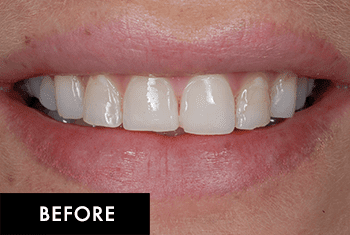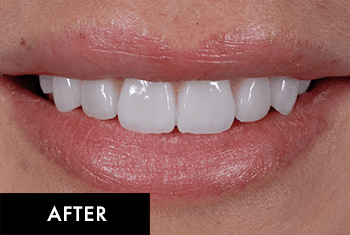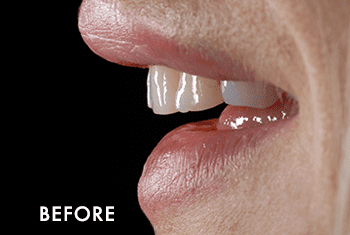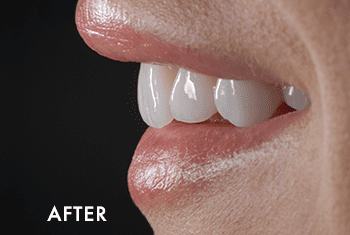 Frequently Asked Questions About the Smile Makeover
What is biomimetic dentistry?
Biomimetic dentistry is a practice that believes the best form of treatment is often the least invasive one. The treatments used in biomimetic dentistry conserve as much of the natural tooth as possible, often preventing the need for crowns and root canal treatments, and restore the teeth to their natural form and function.
---
Should I consider sedation dentistry for my smile makeover?
While not every patient who undergoes a smile makeover requires sedation, this option is appropriate and beneficial for men and women who are either anxious about their treatment, cannot sit still for the length of their makeover, or whose smile makeover would simply take too long to perform comfortably. The Palisades Dentists offers many forms of sedation dentistry to ensure that you remain comfortable. Your safety is our top priority.
---
Are inlays/onlays better than crowns?
Inlays/onlays are used as an alternative to crowns to address cavities, cracks, and fractures. They can be considered 'partial crowns.' While inlays/onlays cannot always be used to repair damaged teeth, they are beneficial as they allow for the repair of a damaged tooth without needing to shave down the entire tooth. Inlays/onlays follow the principle of biomimetic dentistry as they allow for a more conservative approach that saves more of your natural tooth.
---
What are my teeth whitening options?
At the Palisades Dentists, we offer three different types of teeth whitening: Opalescence™, KoR®, and Zoom! Teeth Whitening. These treatments can be used during an in-office visit or can be used at home to whiten teeth.
---
Will I need veneers on all of my teeth?
No, most people who choose veneers only choose to put them on the "center teeth," meaning the six or eight central teeth. The amount and type of veneers (whether porcelain or composite bondings) will depend entirely on a customized treatment plan that assesses multiple factors, including (but not limited to): smile line, facial structure, preference, esthetics, and bite/function.
---
How long is my smile makeover recovery?
The recovery for your smile makeover will depend on the techniques used during your treatment. While most people will be able to return to work and all normal activities immediately after your treatment, you will need someone to drive you home if your treatment included sedation dentistry. You may be avoided to avoid some food during the first days of your recovery, but this will be explained to you after your treatment.
---
Will my smile makeover give me permanent results?
The techniques used during a smile makeover will give you long-lasting results as long as you maintain good at-home oral hygiene and visit your dentist regularly. Failure to maintain your results, whether your smile makeover included veneers, composite bonding, or teeth whitening, will result in lackluster results or the need for repeated dental treatments. Your natural teeth need protection from wear and tear and trauma from function and biting, so it is imperative that your smile makeover is protected as well. Usually a hard, acrylic appliance/mouthguard provides protection, but your dentist will discuss the most appropriate form of protection for you.