Are Dental Visits Safe During the COVID-19 Pandemic?
March 01, 2021 | Coronavirus, General Dentistry Services | The Office of Palisades Dentists
2 Minute Read: 
At the start of the COVID-19 pandemic, many states asked dental offices to close or limit services to emergency care. This is no longer considered an ideal response, even in areas with high COVID infection rates. Dental care isn't optional when it comes to staying healthy.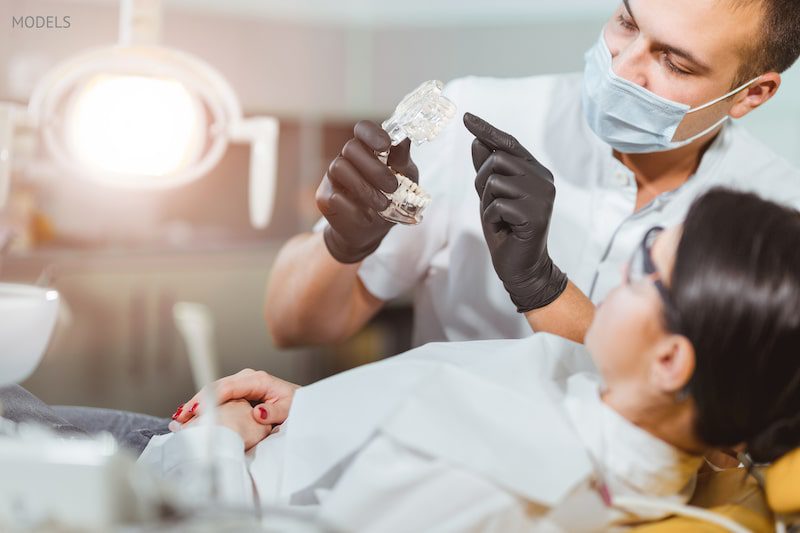 Is It Safe to Visit a Dentist's Office?
SARS-CoV-2, the virus that causes COVID-19, is predominantly found in nasal secretions and saliva. It is also spread through respiratory droplets. These factors make dentistry particularly challenging, but dental offices are meeting this challenge and developing ways to provide care safely.
Most dentists and their staff have acted on ADA and CDC recommendations. 
The American Dental Association believes dental care can be provided safely, and it is considered an essential medical service. All health care workers follow guidelines to protect their health and the health of their patients. Dentists are no exception.
How Do Dentists Protect Themselves and Their Patients?
Most dental offices ask people to wear masks to all appointments. Dental staff may ask about your temperature or inquire about symptoms that could indicate COVID-19 infection. 
Many dentists have closed their waiting rooms and ask people to arrive just in time for their appointments. 
People are also asked to limit the number of people with them. Adults may attend appointments alone, and parents could be asked to bring only one child with them for pediatric visits.
In addition, many dentists provide a special mouthwash to patients. It is an oral rinse meant to limit potential COVID-19 transmission. Although research relating specifically to COVID-19 is lacking, ingredients in this mouthwash have been shown to lessen pathogen transmission in general.
How Does Oral Health Influence COVID-19 Infection?
Oral health influences many processes within our bodies, and inadequate oral hygiene is linked to many illnesses. Even if oral bacteria are not the direct cause of an illness or medical condition, these bacteria can worsen certain health problems or contribute to the severity of illnesses caused by viral infection.
A British study found that high levels of oral bacteria can worsen COVID-19 symptoms. Oral bacteria can be aspirated into the lungs. Good dental hygiene, including routine dental care, is the best way to reduce oral bacteria and prevent gum disease.
Where Can I Learn More?
Many people worry about going out in public and coming into contact with others who may have COVID-19. These concerns are perfectly understandable. Visit the Palisades Dentists and call 310-459-2303 or fill out an online form to learn more about staying safe while accessing dental care during the pandemic.