How to Renovate Your Smile
May 30, 2018 | Smile Makeover | The Office of The Palisades Dentists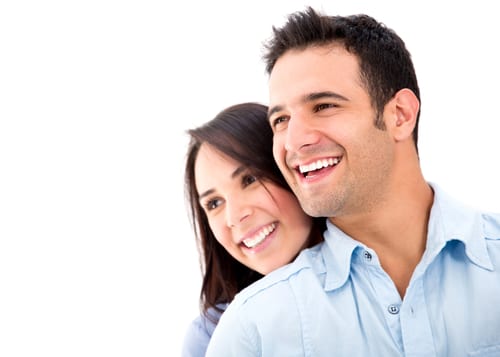 Sporting a beautiful and happy smile can brighten your day and inspire others around you to smile, too. However, not everyone's teeth stay white and strong forever, which may cause some people to hide their smile and stifle their inner radiance. A smile makeover is an excellent solution for those who are unhappy with their teeth and want to feel confident in their appearance again. There are several dental options available to repair broken, missing, or stained teeth and revitalize your smile.
Composite Bonding
Composite bonding is a dental material that is attached to the teeth to produce minor cosmetic improvements. This procedure can be done in just one appointment and is ideal for patients who want to improve the appearance of stained or chipped teeth.
Veneers
You can have strong, vibrant teeth customized to your individual needs after only a couple of visits to your dentist. Veneers are thin pieces of porcelain that are permanently adhered to the teeth to restore them to a whiter shade and a more pleasing shape. The result is a picture-perfect smile that can last up to 20 years without necessitating replacement.
Dental Implants
Losing a permanent tooth can be emotionally difficult because it dramatically affects how a person's smile looks. If you would like to replace missing teeth without the hassle of removable dentures may want to consider dental implants. Dental implants fuse to the bone during the healing process, making them the best option for preserving the integrity of the jaw.
Whitening
Certain foods and habits can contribute to dull or stained teeth, but something as simple as teeth whitening can completely uplift how you feel about your smile. There are many methods of teeth whitening. The safest, most reliable, and most-researched method — for lasting results– is using custom trays with professional-grade (prescribed by your dentist) whitening gel.  Some off-brand or online whitening gels may contain harsh ingredients, or may not be stored in optimal conditions. In-office or single-visit whitening sessions can get you results, but they are variable and should be maintained with custom trays.  There are professional-grade systems that your dentist or hygienist can recommend as well if you are on a budget or want something convenient and fast. Ask us about your options
For more information about smile makeover procedures, please call the Palisades Dentists at 310.459.2303.