Your General Dentistry Options
July 23, 2018 | General Dentistry Services | The Office of The Palisades Dentists
Tooth damage, tooth decay, gum inflammation, and pain are common reasons for people to seek help from a dental specialist. Patients may decide to see their dentist if they experience worrisome oral discomfort or symptoms. Even if you do not notice anything concerning in your mouth, it is recommended to schedule dental checkups every six months to maintain the integrity of your smile and diagnose oral diseases as early as possible. When you plan a visit to the dentist, there are many dental hygiene and preventative care options available to enhance your oral health.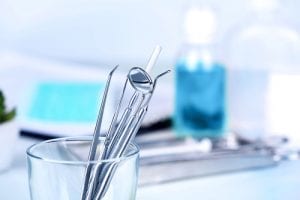 General Dentistry Services
Individuals who practice optimal at-home oral care can still benefit from dental checkups. A checkup is designed to assess your oral health and help prevent severe conditions from developing. At The Palisades Dentists, we offer a range of general dentistry services and utilize state-of-the-art dental technologies to deliver superior results. Depending on your oral concerns, you may qualify for one or more dental services that can improve your comfort and health. You may be an ideal candidate for any of the following general dentistry treatments:
Emergency exams
Comprehensive exams
TMJ/TMD therapy
Composite fillings
Low-level laser therapy
Crowns
Diagnostic care
Preventative care
Patients Who Should Visit the Dentist More Often
Going to the dentist at least twice per year is a rule of thumb, but some people need to go more often to keep their teeth clean and gums healthy. Some patients who have a higher risk of developing oral complications (such as periodontal disease, tooth decay, bone loss, and oral cancer) should see the dentist more regularly to treat their condition. You may need to schedule more frequent dental appointments if you are in any of the following groups:
Smokers
Those with diabetes
Those who suffer from autoimmune diseases
Pregnant women
For more information about general dentistry services or to schedule a dental checkup appointment, please call the Palisades Dentists at 310.459.2303.